Shopping Cart
Your Cart is Empty
There was an error with PayPal
Click here to try again
Thank you for your business!
You should be receiving an order confirmation from Paypal shortly.
Exit Shopping Cart
Associates in Behavioral Diagnostics and Treatment
I think we can all agree that tragedy (in all shapes and forms) has been occurring altogether too often and hits too close to home. Within trauma, there exists grief and loss on a very individual and unique level. Common responses include the typical cycle of: Denial, Anger, Bargaining, Depression and the very challenging art form of Acceptance. Questions such as "WHY?" go forth unanswered and the ghosts of these events seem to linger, hardly ever fading in our memories. So, the question remains, How do we progress and move forward in our very ill-ridden society in the healthiest manner possible? I coach my clients to steer clear of blame and shame and focus more on the present and what you can do versus what you do not have control over? An extremely difficult task in the midst of trauma, grief and loss. How can we find meaning and positive focus in the messy wake of disaster? I'll be honest, it's not easy, but it's definitely possible. Time can help wounds heal, but it's what we do that makes a difference. So, I call upon you (my lovely audience) to increase personal responsibility and work on proactive change. How? Investing the time to teach children (and refresh yourself) what the PSSAs and KEYSTONEs don't test for: COMPASSION, KINDNESS, INCLUSION AND EMPATHY. It seems that our Society has forgotten what's important amongst all of the anger, hate and frustration. Emotional values are necessary for healthy human development and let's face it our communities, and us included, are in need of this type of nurturing. Having a stronger emotional intelligence, creates an environment of healthy tolerance and the ability to problem-solve differences. Conflict-resolution skills are in demand as life presents new challenges. Life is not fair and it's very important to learn how to cope with this fact. Life, however, does not need to be violent or aggressive when things just don't go our way. This is the important lesson worth teaching and skillset that humanity is so desperately in need of. Here are some helpful links to explore how to talk to your children about tragedies: https://www.healthychildren.org/English/family-life/Media/Pages/Talking-To-Children-About-Tragedies-and-Other-News-Events.aspx http://www.pbs.org/parents/talkingwithkids/news/help-kids-feel-safe.html https://www.mayoclinic.org/healthy-lifestyle/childrens-health/in-depth/helping-children-cope/art-20047029 More specifically, to cope with the aftermath of the mass shooting at the Tree of Life synagogue in Squirrel Hill, the following resources are available: 1. The Disaster Distress Helpline, available to help anyone seeking assistance in coping with this tragedy can be reached at 1-800-985-5990. 2. Morneau Shepell, a Toronto-based human resources firm that has offices in Pittsburgh, also opened a free mental health and crisis hotline available for anyone needing help at 1-866-885-6540 To be an active participant in helping those affected, the following donation sites have been established: 1. The Jewish Federation of Greater Pittsburgh has created a page on its website to make donations to the "Our Victims of Terror Fund." The link is: jfedpgh.org/our-victims-of-terror 2. Donations to that same fund can be made through United Way's website. The link is: app.mobilecause.com/vf/JFPGH 3. A GoFundMe page has been established to directly support the Tree Of Life Congregation to help pay for the physical damages to the building, as well as aiding survivors and the victims' families. The link is: www.gofundme.com/tree-of-life-synagogue-shooting Stay Strong, remain hopeful and take genuine concern through meaningful action. Warmly, Miss Gretchen, MS, NCC, LPC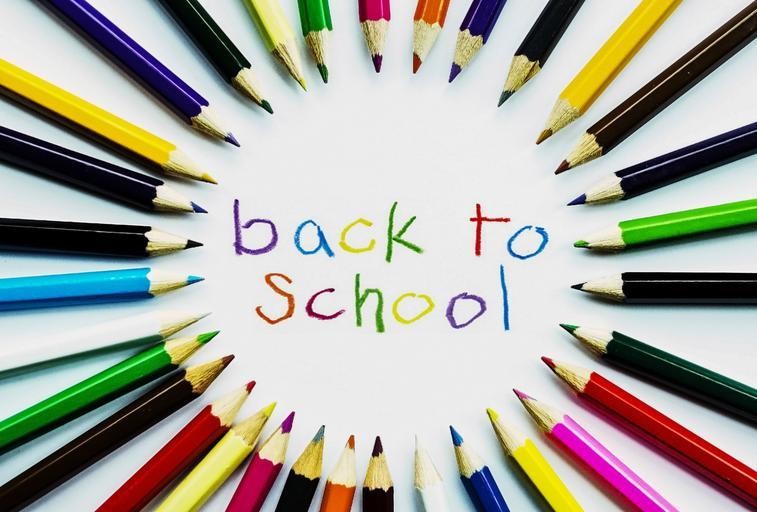 It's that time again. The time where children ages K-12 are winding down their Summer in preparation to transition back to school. While there is still Summer fun to be had, the looming transition back to school can be a source of stress. Not to worry! There are steps parents and children can take to minimize the amount of stress felt during this time and behaviors that can be targeted to make the transition back a smooth process!
Step #1 Practice, Practice, Practice
It is never too early or too late to practice the act of going to school with your child. Children who may be experiencing anxiety and uncertainty about returning to school often benefit from role playing common scenarios encountered in the classroom, lunchroom, and on the bus. Parents can make this a fun experience by playing school with their children and acting out common classroom activities (Ex: Story time). While many of us adults would prefer not to return to school, this activity makes school fun for children and prepares them for the expectations of the classroom! Parents may even go as far as to incorporate academic workbooks to maintain their child's knowledge about previously learned material. The goal in doing this is not to ensure your child remembers everything they learned the previous year or to teach them what they will be learning during the upcoming year. Rather, this is a way to expose children to academics because let's face it…they likely have not picked up a pencil majority of summer break!
Step #2 A Little Rearranging Goes a Long Way
Rearranging a child and teen's schedule is beneficial in preparing them for the transition back to school. Imagine waking up at the crack of dawn when you have been sleeping until 11 most days out of the week! Not an easy thing to do. Try gradually having your child and/or teen go to bed earlier and wake up earlier on a regular basis. By doing this gradually, it is unlikely your child will notice significant changes in their routine until closer to the start of school. Then, when the first day of school arrives, your child and/or teen will have become used to falling asleep and waking up at an earlier time.
Step #3 Talk it Out
Open communication is key! Hold conversations with your child and/or teen about their return to school. You may be surprised at how they are feeling and may be able to address some of the fears they may be experiencing. It is also important to begin a discussion about your expectations and any changes in rules that may accompany the start of school (Ex: New curfew for teens; when homework is to be completed, etc.). Talking with your child about how their routine will change helps prepare them for the upcoming transition.
Step #4 School Shopping
If possible, take your child shopping to pick up the basic materials they will need for the start of the school year. Picking out materials ahead of time has the potential to increase your child's excitement and helps them feel prepared come the start of school!
Having to say goodbye to Summer is often a difficult process for kids and teens alike. Let's be honest, it isn't always easy on parents either! Back to the grind of school work, sports, homework, etc. While school is not always something your child looks forward to, school is a fun time that should be celebrated and prepared for. By applying the steps above, your child will have the opportunity to gradually slide into the new year as opposed to diving into the year head first!
Sincerely,
Megan Flinchbaugh MA, LPC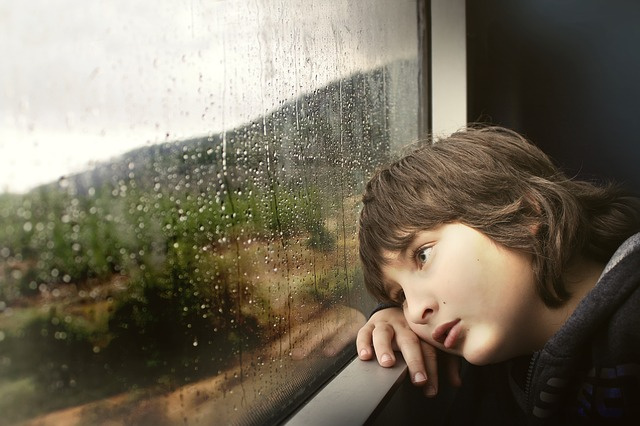 We are slowly approaching the time where the magical fun of summer wears out it's welcome and those words seem to be a staple in every child present household…
"I'm bored!!! There's nothing to do!!!"
Cue the music and let the battles begin…
So, how can we cope and respond to this situation differently and avoid the conflict that ensues???
This is the ever-present question, indeed. The good news is: a little structure, a dash of research and some TLC can be the perfect recipe for this occasion.
Rule #1: Preventative measures are summer's best friend.
Every child craves structure. However, there aren't too many children or adolescents who would admit this. To clarify, rules (who's doing what and when) and boundaries are necessary in every household and can be the secret of success in any given situation. Yes, school has ended, BUT expectations are a continuous process. If the 'structure' (framework) of your home can be strong enough to maintain your house, imagine how it can strengthen your family, if constructed properly. Developmentally appropriate expectations with clear and consistent consequences and rewards can be the exact framework you need. Remember, the carrot carries more weight than the stick. Finding the right motivation can hold your child's attention and improve their tolerance ability.
Rule #2: A little research can go a long way.
We live in a society where information is literally at our fingertips. Taking some time to discover what your community has to offer can improve this area. Be careful not to overschedule and have expectations too headstrong, this approach is overwhelming to both the parents and children. The Pittsburgh Parent Magazine is free and filled with activity opportunities…psssst, Caring Hands has available copies (BONUS!). Check in with your local pool, library and community center to be in "the know" about scheduled events. A local website, kidsburgh.org, is also a great resource to click on and investigate what your neighborhood has to offer year round.
Rule #3: TLC is healthy for EVERYONE
Children look forward to summer for the obvious, summer break from school…AND, to spend time with family. Spending POSITIVE 1:1 time is important for growth and development. We are social creatures by nature and need each other in close and positive proximity. Plan time to look forward to, ask your child to guide this process and make a list together.
Adolescence is a time to grow more independent, however, it's a reasonable expectation to connect on a positive level too. This time can strengthen positive relationships and be an opportunity to instill important value systems to the next generation.
Just as your home has a strong foundation and structure within the brick and mortar, your family requires this support as well. I'm confident that you can find your own unique system of operations that foster a healthy family system and quiet those words.
Warmly,
Miss Gretchen, MS, NCC, LPC
/